Please sign up for volunteering AND let us know your kids are attending by clicking the button.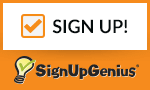 The sport of swimming is truly lucky to have many dedicated parents and other individuals that take time to volunteer at our swim meets.
The Officials that time, start and more have gone through some fairly simple training classes to be confident in helping out at meets.  We would love to see all families have at least one person get the first level (Timing and Marshalling).  These tasks are very easy and there is lots of help when it comes time to volunteer.  If you like the meets and want to learn more there are varying courses offered through out the summer to get other qualifications for other positions.
We will be running a level 1 course  in May as well as some other courses so if you think you are interested please see Randy Hopkins for more information.  The dates and times will be posted here as soon as they are booked.
The Level 1 Course is also on line, here Take a look!